www.segnalo.it

il gruppo di Jazz australiano

The Necks

Biography by Franšois Couture (in: http://www.allmusic.com/cg/amg.dll?p=amg&sql=11:y96uak6kgm3l~T1)

Unclassifiable, the Necks stand aside any other musical act Australia has gave birth to. Neither jazz nor rock, this deceptive piano trio has kept a single line of conduct throughout its career. They usually start playing a very basic melodic and rhythmic figure, and then keep going at it for an hour, gradually introducing microscopic changes and variations. Some critics have compared them to Krautrock groups like Can and Faust. Others find similarities in the works of minimalist composers like LaMonte Young, Tony Conrad, even Philip Glass.

The Necks were formed in Sydney, Australia, back in 1987. The original lineup of pianist Chris Abrahams, bassist Lloyd Swanton, and drummer Tony Buck remained stable, even though they all lead busy and highly different careers. Abrahams is an acclaimed session keyboardist who has released a couple of solo piano albums, has written music for film and television, and toured the world in 1993 with the rock group Midnight Oil. Swanton is a much in-demand session jazz bassist and a regular of the jazz festival circuit. He has played in the Benders and the Catholics, and accompanied Stephen Cummings and Sting. Buck spends most of his time in avant-garde circles, with multiple collaborations and projects. His best known engagements have include the trio PERIL and the klezmer-punk group Kletka Red.

The Necks' first album came out in 1989 on their own label, Fish of Milk. The reviews were enthusiastic, most people praising the group's ability to blend simplicity and experimentation. They would play whenever the three musicians were in Australia at the same time. The next three albums experimented with the format, integrating occasional guests (Stevie Wishart on Aquatic), electronics, and more. But, by the 1998 Piano Bass Drums, the recipe had been fixed and would not change anymore.

In 1996, the label Private Music released Sex in the United States. It was the group's first exposure on the American continent and it did not get them far. But Europe was catching on and the group began a series of annual tours there. Piano Bass Drums and the soundtrack for Rowan Woods' film The Boys both received Australian award nominations in 1998. The more energetic, almost space rocking Hanging Gardens, released in 1999, opened more doors, including a first American tour in late 2001. The album was picked up for distribution by the British avant-garde label ReR Megacorp the same year. Another North-American tour in 2002 followed the release of Aether, the group's studio masterpiece. Drive By followed in 2003.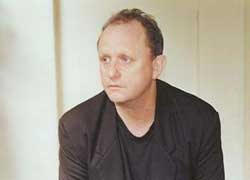 One of the most distinctive keyboardists Australia has produced, Chris was born in 1961 in New Zealand but came to Sydney by way of Nigeria at an early age. He first came to public attention as pianist and chief composer for The Benders. With them he recorded three albums and toured overseas to India, Cuba, the UK and Europe.

In 1993 he toured the world for nine months as keyboard player with Midnight Oil. Currently he performs and composes with Melanie Oxley, and The Hunting Party. He has released three highly-acclaimed solo piano albums. Chris has also been pivotal in the local revival of interest in the Hammond organ.

Abrahams is one of Sydney's most in-demand session players, having appeared on over 50 albums with the likes of The Laughing Clowns, The Triffids, The Church, The Jackson Code, The Whitlams, Stephen Cummings, Karma County, Wendy Matthews and The Sparklers.

He has recorded over 60 of his own compositions or co-compositions, and has been covered by such artists as Stephen Cummings, and Vika and Linda Bull. Chris has production credit on albums by The Benders and Melanie Oxley, as well as having composed half a dozen movie soundtracks.

Chris has been voted Best Keyboardist for two years running in the Rolling Stone Critics' Awards.

---
"Abrahams' relentless and steady patterning started to metamorphose the nature of the piano, the upper chords sounding like a distant locomotive hoot, and then an accordion weaving in and out of a shimmering bank of flutes".
The Wire, UK 2001

"…Abrahams sustained an interlocking two-handed trill…leaving the piano notes pelting in the room like hail".
Gail Brennan, Sydney Morning Herald

Chris Abrahams has been a very active musician for many years. He first came to public attention with the formation of the Benders in the early eighties. During this time Chris released two solo piano albums "Piano"(1984) and "Walk" (1986).

In the late eighties he teamed up with Melanie Oxley and this has been an ongoing partnership that has produced four albums thus far – "Resisting Calm" (1988), "Welcome To Violet" (1992), "Coal" (1994) and "Jerusalem Bay"(1997). They are currently working on a new release.

Chris is perhaps best known for his work in the minimalist trio The Necks. The Necks was formed in 1987 and has produced eight albums. In recent years they have toured extensively both in Australia and Europe to considerable critical acclaim. In '97 they composed the music for the Australian feature film "The Boys", and in 2000 they composed the music for the three part ABC documentary series "In The Mind Of The Architect".

Chris has been a guest on many recording with numerous Australian bands such as The Triffids, The Laughing Clowns, The Apartments, Crow, The Church and Midnight Oil and The Whitlams.




the Vitamin Records website

---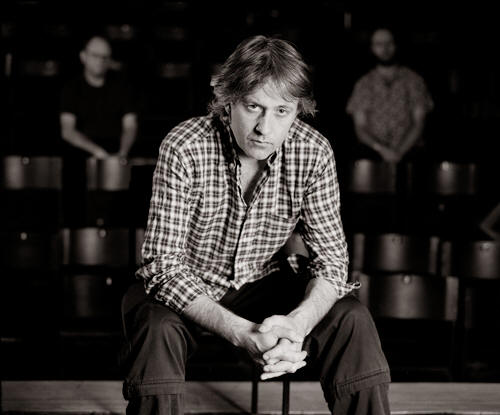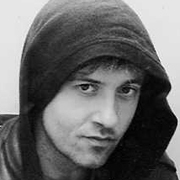 Born in Sydney in 1962, Tony is regarded as one of Australia's most creative and adventurous exports, with vast experience across the globe. He has been involved in a highly diverse array of projects. Apart from The Necks, he is probably best known as leader of hardcore/impro band PERIL.

Early in his musical life, after having graduated from the New South Wales Conservatorium of Music, he became very involved in the jazz scene in Australia, often touring with visiting international artists such as Vincent Herring, Clifford Jordan, Mickey Tucker, Branford Marsalis and Ernie Watts, as well as Australians Mark Simmonds, Paul Grabowsky, The catholics, Sandy Evans and Dale Barlow.

Following time spent in Japan, where he formed PERIL with Otomo Yoshihide and Kato Hideki, Tony moved to Europe, and has involved himself in many projects there, including the development of new "virtual" MIDI controllers at STEIM in Amsterdam.

Tony has played, toured or recorded with, among others, Jon Rose, Nicolas Collins, Tenko, John Zorn, Tom Cora, Phil Minton, Haino, Switchbox, The Machine for Making Sense, Ne Zhdall, The EX, Peter Brotzmann, Hans Reichel, The Little Red Spiders, Subrito Roy Chowdury, Clifford Jordan, Kletka Red, Han Bennink, Shelley Hirsch, Wayne Horvitz, Palinckx, and Ground Zero.
---
Tony Buck is regarded as one of Australia finest drummers and most creative, innovative exports. His work in the international scene spans over vast space and time. In the last six months alone Tony has performed in Germany, Croatia, Slovenia, Poland, Austria, Australia, Switzerland, Finland, Russia, Canada and the US at festivals with some of the most important figures in improvised new music today.

Tony is famous for his constant innovation and improvisational work. Having earned the privilege to exist on both sides of the border between electronic and acoustic music Tony is best known for his work with The Necks and musicians like Axel Doener, John Butcher but also as leader of hardcore/impro band PERIL and his Berlin based post-dub trio Tripper Gore.




the Vitamin Records website


---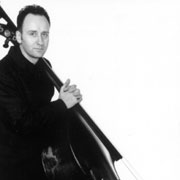 Described by Billboard Magazine as "An outstanding and imaginative Australian bassist and composer", Forty four year old Lloyd Swanton has performed with many of the cornerstones of Australian music: The Benders, Clarion Fracture Zone, the Bernie McGann Trio, Sydney Symphony Orchestra, Vince Jones, Alpha Centauri Ensemble, the Mighty Reapers, the Seymour Group, Tim Finn, Stephen Cummings, and Wendy Matthews. Lloyd has also performed a number of solo improvisation concerts, something rarely seen on the double bass.

In 1991 he formed his own group, The catholics (winners of the 1995 Mo Award for Best Jazz Group). This highly-acclaimed group has released four albums, three of which have been nominated for ARIA Awards. All are produced by Swanton and feature predominantly his compositions. Several have been released in various countries around the world, and their second album, Simple, was nominated in Germany for the Deutsche Schallplattenkritik Award.

Overseas exposure with numerous groups includes several visits each to the prestigious Montreux, Montreal and North Sea festivals, and many other performances throughout much of Europe, Asia, Canada, the USA, Mexico, Cuba, New Zealand and Russia.

International artists with whom he has performed throughout Australia include Dewey Redman, Nat Adderly, Clifford Jordan, Vincent Herring, Sting, Jimmy Witherspoon, Margie Evans, Sheila Jordan, Billy Harper, Barney Kessel, Andrew Hill, George Coleman Jr., John Hicks & Carlos Ward, Darrell Grant, and Gary Bartz.

Lloyd appears on some sixty albums, including several ARIA Award winners, and produced last year's Award winner, by Bernie McGann. Over sixty of his compositions or co-compositions appear on record.

He has composed several film soundtracks, including "The Beat Manifesto", which won the 1995 Australian Guild of Screen Composers Award for Best Short Film Soundtrack, as well as Best Achievement in Music Score at the Exposure International Short Film Festival, and three AFI Awards.

He also hosts "Mixed Marriage", a popular weekly radio program which looks at crossings of jazz with other musical styles, on Eastside Radio in Sydney.
---
"An outstanding and imaginative Australian bassist and composer."
Billboard Magazine

Bassist, composer, producer, bandleader and radio presenter, Lloyd Swanton is one of the most respected and in-demand musicians in the country. Apart from leading his own band, The catholics, and co-leading The Necks, he has performed with many of the cornerstones of Australian music: Clarion Fracture Zone, the Bernie McGann Trio, Vince Jones, the Dynamic Hepnotics, Tim Finn, The Benders, Stephen Cummings, Wendy Matthews, Sydney Symphony Orchestra, the Alister Spence Trio, and The Mighty Reapers, to name a few.

Lloyd appears on over sixty albums, has produced four ARIA Award winners with Bernie McGann, and has played on many others. He is a three-time winner of Best Bassist in the Australian Jazz and Blues Awards, and with The catholics, has won the Mo Award for Best Jazz Group. His score (with The Necks) to the highly acclaimed feature film The Boys was nominated for an Australian Film Institute Award, as well as an ARIA Award for the soundtrack album. His score to the short film The Beat Manifesto was a multiple award winner. Over sixty of his compositions appear on albums by some of Australia's most respected names.

Swanton has toured extensively overseas, throughout much of Europe, Canada, the USA, Mexico, India, Cuba, New Zealand, Taiwan, Korea, Russia, Indonesia and Thailand, and has performed three times each at the prestigious Montreux, Montreal and North Sea Jazz Festivals. He is in great demand as an accompanist in Australia for visiting international artists, including Nat Adderly, Dewey Redman, Jimmy Witherspoon, Barney Kessel, Clifford Jordan, Sting, Margie Evans, Andrew Hill, Sheila Jordan, Darrell Grant, Gary Bartz and Phillip Johnston.

Lloyd teaches, has given masterclasses at institutions throughout Australia, and also hosts "Mixed Marriage", a weekly show on Sydney's Eastside Radio 89.7, which looks at crossings of jazz with other musical styles.